Where has the year gone?
Welcome! Another month has flown by for us here at Stitchtastic. We've had a very successful weekend at the Knitting and Stitching Show in Harrogate - perhaps you saw us there! A little break for us from shows for a couple of months now. Before our next show in the new year, we'll have a special newsletter guide to getting the most out of Stitch and Craft shows.

In this issue, we're going to fill you in on the history of Stitchtastic and  give you some tips on using waste canvas.


 


My Christmas stitching - our new F1 world champion!

Stitching on Waste Canvas
So now we've got you 'stitching something a bit different', where can you put it? After a few years of stitching, wall space becomes a premium - I certainly have none left!

So why not stitch and wear? The key to stitching onto clothes is to use waste canvas. Using waste canvas is not difficult if you are an experienced cross stitcher and it will enable you to create a truly unique finish to a plain article of clothing.

Items such as t-shirts, sweatshirts, a pocket on a jacket or a plain canvas bag can be made to look really chic by adding a unique cross stitched design. A larger design can look fantastic on a t-shirt, with smaller ones suiting pencil cases or jacket pockets.

For more information on using waste canvas, please see the link below.

 


One of our regular customers loves to stitch on waste canvas to make t-shirts. Here's her husband modelling one of our designs at Alexandra Palace!




Stitchtastic On Tour
Thanks to those who  came to see us at the Knitting and Stitching Show in Harrogate. It was a great 4 days, lots of new people who hadn't seen our designs before, then some who had obviously made a beeline for us!

We'll be at a number of other stitching shows over in 2009, starting in March at the NEC, click here for more details.





Well, we had to mention Christmas somewhere! Have a lovely holiday season, I hope you get lots of time for stitching!
December Spotlight
Forget the Christmas washing up, or even better, let the relatives / kids / cats (!) do it and settle down to read the history of Stitchtastic, or maybe even stitch one of our favourite recommendations.

Stitchtastic has been trading since the beginning of 2007. Run by Patrick and Sarah Scott in Sheffield, Sarah is the designer and Patrick takes care of the business side.

Sarah says, "Having stitched for a number of years I began to find it increasingly difficult to find contemporary, individual and unusual designs. So we decided to take the plunge ourselves! We started with a range of transport designs, and soon after launched our caricature range. They became extremely popular, and we now have over 100 caricature designs, more than 500 transport designs and a range of nature designs."

Stitchtastic is keen to promote cross stitch to a whole new group of consumers who had maybe never considered it as a cost effective, satisfying and fun hobby that produces a wonderful piece of individual artwork. These people have so far included men, young families and younger women who just need 'a hook'. They also provide an opportunity for established stitchers to find gifts to stitch for all the family. The PETZ range in particular has proved to be incredibly popular, with customers appreciating the humour and lively look that the designs provide.

Sarah's favourite design at the moment is shown at the top of this newsletter - Lewis Hamilton's F1 car.  She says, " I'm stitching this design right now and relishing the challenge. It has some blocks of colour, but other areas which require more concentration - good for my brain! It's going to look great when it's finished - brilliant displayed on the wall at our next show - Sewing for Pleasure and Hobbycrafts in March at the NEC."

Patrick says, "There's so many designs to choose from....I can't choose a favourite! I'm going to go for our best selling design - the crazy scuba diving goldfish. It reminds me of our honeymoon when we went scuba diving - but in a much bigger bowl!"



 

 


Some of our favourite and most popular designs - do you agree? E-mail us with your own choices at sales@stitchtastic.co.uk.



 

 

 

 
Next Month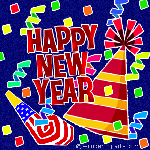 Happy New Year! In our January newsletter, we'll talk about stitching for charity, and give you some ideas to fill in the cold, dark, January days now you don't have to stitch Christmas cards and presents for another year.

Questions or comments? E-mail me at sarah@stitchtastic.com or call +44 (0) 114 3830333

Until next time
Sarah
Designer